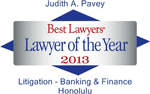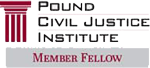 Representing Clients: Medical Malpractice Law-Plaintiffs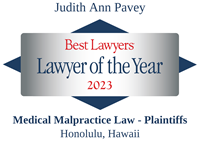 Honolulu Injury Lawyer, Judith Ann Pavey, 45+ Years of Experience as a Respected Medical Malpractice Attorney in Hawaii
Ms. Pavey is named by The Best Lawyers in America ©, as a "Lawyer of the Year" in Honolulu in Medical Malpractice Law (2020 & 2023) and Product Liability Litigation (2014 & 2019).
Attorneys are named "Lawyer of the Year" by Best Lawyers in America based on"the highest overall peer-feedback for a specific practice area and geographic region. Only one lawyer is recognized as the "Lawyer of the Year" for each speciality and location." Source: Bestlawyers.com.
Ms. Pavey is also selected to The Best Lawyers in America © list in the practice areas of Personal Injury Litigation, Medical Malpractice Law and Product Liability Litigation.
What People Say About Judith Ann Pavey:
"Judith Pavey is one of the best attorneys. She is really concerned about the client, understands the problems, and is so knowledgeable in litigation matters. She is a person of high ethics and has great perseverance in her work. She is dedicated, hardworking and trustworthy.", Best Lawyers Client Comment
What is Medical Malpractice?
There are many good medical providers and those who are not so good. Even conscientious doctors make bad decisions or mistakes that may result in serious injury or death to an innocent patient. Medical provider caused injuries can ruin lives and place tremendous burdens on the injured person and their family.
Mistakes and bad decisions can occur at any point in the process; during surgery or any other medical procedure routine or otherwise.
Injuries to the patient may involve(non-exhaustive list):
Failing to Diagnose (Misdiagnosis)
Treat for the Wrong Condition (Misdiagnosis)
Dispensing the Wrong Medication
Improper Administration of the Dosage
Failing to Properly Supervise Staff or Supervise the Monitoring of the Patient
Failing to Fully Inform the Patient of the Risks of the Particulars of Treatment
The justice system provides a remedy of compensation to the victims of negligence, whether the negligence is committed by a doctor, nurse or someone else. That is the purpose of medical malpractice insurance in the case of medical errors. Insurance companies and doctors are among the wealthiest in our society and doctors in particular command tremendous respect. With that respect comes tremendous responsibility and accountability.
Patients expect and have a right to receive treatment that meets the standard of care. Medical malpractice or medical negligence means that the standard has not been met. Doctors recognize they can make mistakes, like anyone else, and that their mistakes can be extremely costly for their patients. Medical providers insure themselves for this very reason.
Of course, not every bad outcome following treatment is the result of medical malpractice. If the explanation of a bad outcome that has significantly diminished the patient's condition is unsatisfactory, then there may well be cause to inquire further. If you are in this situation, we invite you to contact attorney Judith Ann Pavey, a medical malpractice lawyer who represents patients and their families.
$7 Million Medical Malpractice Settlement
At birth, C.S' had a shunt implanted into the head to relieve pressure from hydrocephalus. Since the implantation, the shunt developed a history of malfunctioning. It is standard practice to be acutely aware of changes in the child's medical condition, because the changes can signal a shunt malfunction, which, if left untreated, can result in brain damage.
Contact Us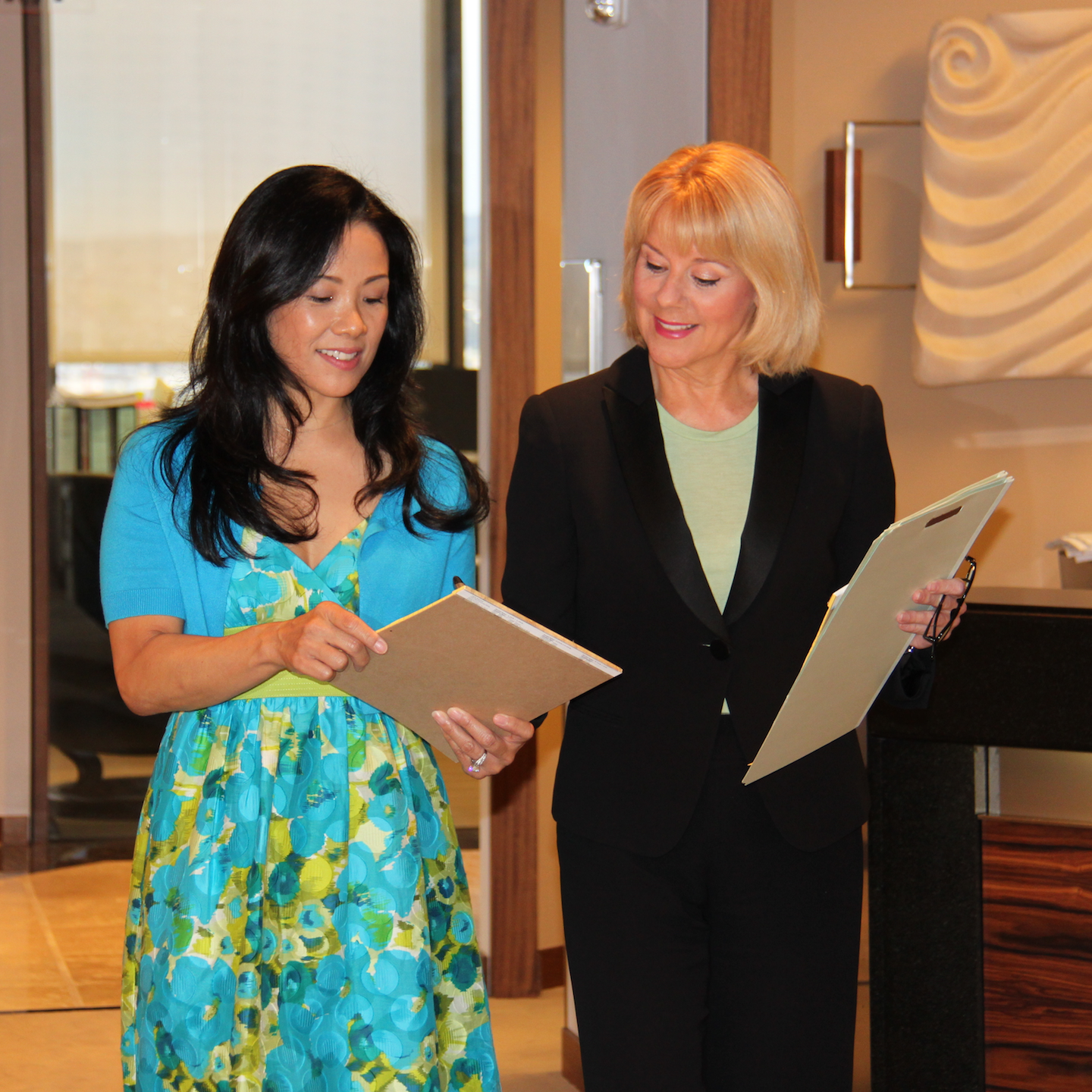 Free Consultation 808-537-6100